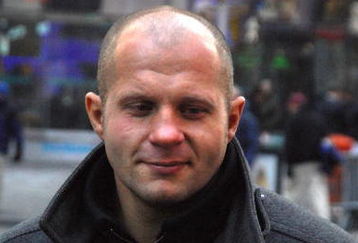 It was with great anticipation that the MMA world waited for the fight of the year between the ex-UFC champion Josh Barnett ranked by some publications as the #2 heavyweight in the world and the greatest MMA fighter of all time Fedor Emelianenko. The event was to be held in the Honda Center in Anaheim, California and was the third installment of Affliction promotion organized events.
With this in mind, the entire MMA community has been very disappointed to first find out that Josh Barnett has been refused the license to fight by the California State Athletic Commission and later, after several days of rumors for last minute replacements, to find out that the entire show was cancelled. The fans and the fighters lost out enormously. You can blame Affliction and you can blame Barnett for this, or both. What is clear is that we have another wait ahead of us to see our favourite fighters.
Personally I blame Affliction. If you want to be an MMA organization, you must organize the process better and have a financially sound going concern before you sign fighters. You can't just have one fighter falling out at the most inconvenient time and later cancel the entire show. They should really test fighters for steroids in advance, so they have enough time to make any replacements. You can't run an organization like this. This is pure mismanagement on the part of Affliction.
What drives me absolutely insane however ia the fact that days after Affliction Trilogy collapses, we learn that Affliction signs with the UFC and set to participate in UFC 101. What are they kidding us? If they were so in trouble, than why can't they be just decent people and not hold an event at all? Tom Atencio is an idiot, I agree with Data White, who I really hate by the way.
Fedor, Finkelstein and M1-Global

I am Fedor Emelianenko's great fan. He is a great guy, incredible mixed martial artists and fighter. He fights for my own country, Russia.
What infuriates me however is why it has to be truly the case that Fedor has to negotiate not only as a fighter but on behalf of M1-Global. He leverages his success to give M1-Global success and this is where his own career suffers as a result and I only hope he realizes this soon.
By trying to negotiate deals for M1 Global - like this co-promotional rights that everyone keeps talking about, I think he is crazy and inappropriate to do so. You really can't expect UFC to create a competitor and let Fedor, it's new champ just walk-out and fight for them. Its insane what he is doing. Fedor should stick to being a fighter, and a great one he is. He is not a great business man and M1 Global should not jeopardize Fedor's career in this way. As for Vadim, you are conflicted. Who's interests you represent I am really not sure.
What Fedor needs to do right now is fight Brock Lesnar. This is the win that Fedor needs on his record right now if he wants to be remembered the greatest MMA fighter that ever lived. If he wins this fight, he can just retire and be remembered as the greatest ever.
I really appreciate his stand for Russia but he really should do so as a fighter not as a business man and I blame Vadim Finkelstein, "the MMA Villain", for this. Fedor could do more for Russia by being the best fighter and facing tough competition. Just imagine what a victory over Brock Lesnar would do for his fame.
Fedor should get good terms from UFC and the UFC needs to budge. I hate that corporate machine focused on profits, but this organization is solid. It offers a real stable career for good fighters who train hard and have the talent. He should get the rights to participate in other events, image rights etc, money, anything, all the things that a fighter could ask for.
I only wish Fedor could listen....